Protect your family and assets within minutes.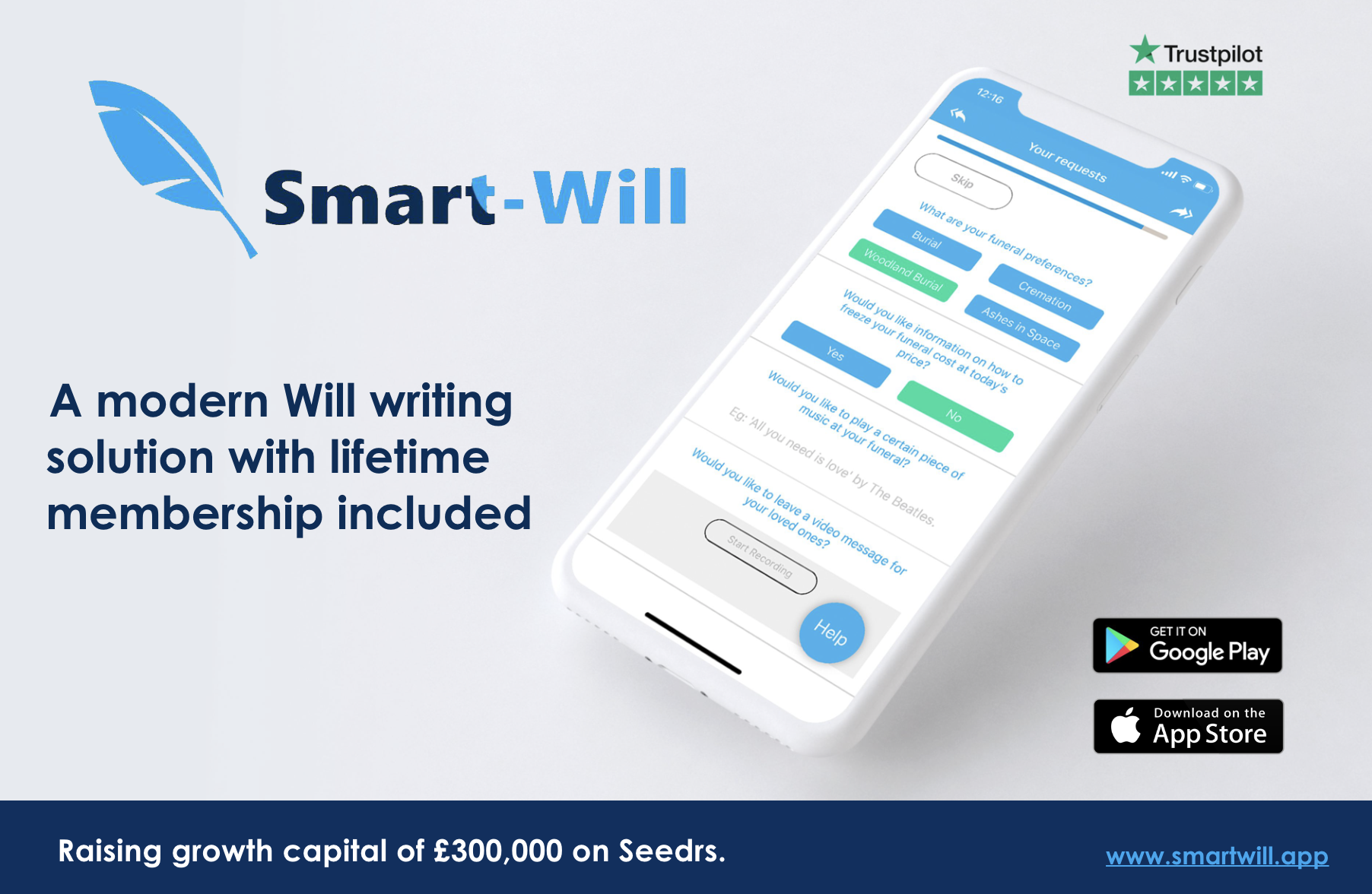 Smart Will are on a mission to provide the 36,000,000 adults in the UK without a Will an affordable, convenient solution through their Smart Phone apps and website.
Using cutting edge technology developed by computer scientists, the Smart Will team have driven down the cost of writing a legal Will to just £19. And with users being able to make changes to their Will whenever life changes at no extra cost, this is the perfect opportunity to invest and claim your free Will and membership to the service!
Pre-register for exclusive early access to our crowdfunding campaign on Seedrs!
When investing, your capital is at risk. For information about how we use your personal data, please see our Privacy Notice.
Investing involves risks, including loss of capital, liquidity, lack of dividends and dilution, and should be done only as part of a diversified portfolio.
This form has been approved as a financial promotion by Seedrs Limited, which is authorised and regulated by the Financial Conduct Authority. By completing this form you are agreeing to comply with and be bound by our Terms of Service, which together with our Privacy Policy, govern Seedrs's relationship with you in relation to your use of the Website.